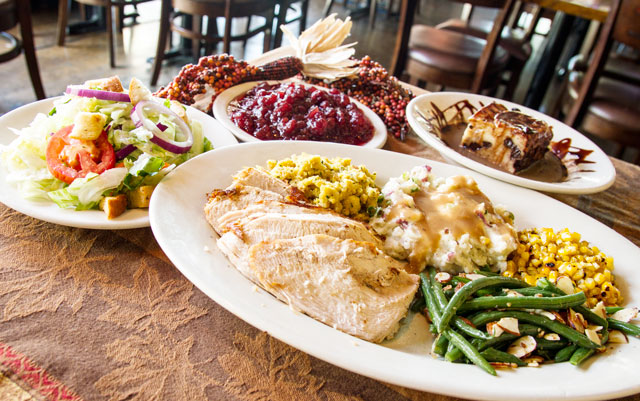 Cajun Thanksgiving Day Dinner
11am to 5pm at Dodie's Rockwall
Leave the stress and mess of the holidays at home and experience lakeside dining at its best.
Reservations are STRONGLY recommended.
We usually sell out each year. We will not be offering our regular menu on this day.
SORRY, WE ARE FULL.
Adults $22.99
Kids up to age 12 $14.99 
Includes:
Dodie's special Cajun Fried Turkey Breast*, sliced and served with Rosemary Mushroom Brown Gravy
Cornbread Dressing or Oyster Dressing
Green Onion and Garlic Mashed Potatoes
Green Beans Amandine
Charred Bourbon Corn
House Salad
Homemade Cranberry Sauce
French Bread
Bread Pudding for Dessert

Located in The Harbor District in Rockwall, TX.
2067 Summer Lee Dr., Ste. 115
Rockwall, TX 75032 on Lake Ray Hubbard.
RESERVATIONS STRONGLY RECOMMENDED
Online or call 972-771-0004.
*Fried in Peanut Oil